Directors' Workshop with Michael Armstrong
Posted on September 3, 2014 in General News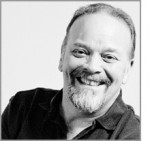 We are excited to announce that Michael Armstrong, the adjudicator for this year's OZone Festival, has agreed to lead a workshop in the art of directing at Shuswap Theatre on September 26, 27, 28. This is open to those who have directed before as well as people with no directing experience. If you have thought of directing but felt you did not have the expertise, here is your opportunity! The cost is only $65 for the weekend (2 hours Friday, 6 hours Saturday, 6 hours Sunday). There is space for 12 people, but since the workshop will be open to other OZone clubs, it will fill up quickly.
Twelve actors will also be needed Friday evening and Saturday and Sunday afternoons (cost $10) as the budding directors need people to direct. For more information or to register, contact Althea Mongerson by email  or 778-489-1090. You can also email Michael.
For more details see below.
About Michael Armstrong
Michael Armstrong is a playwright, actor, director and teacher with over  forty years of theatre experience. He holds a BA in Literature and History, a teaching  diploma and an MFA in Playwriting. He has been teaching acting for nearly twenty  years in various incarnations and for the past ten years has taught numerous  workshops across the province in acting, directing, playwriting, and various related  topics. He has adjudicated numerous festivals for Theatre BC and has also been a  judge in Theatre BC's Playwriting Competition three times. Recently he has been  teaching as a sessional instructor in the Theatre Department at the University of  Victoria.
His play, In Their Nightgowns, Dancing, was published by UNBC Press in  2005 and performed in numerous locations in BC and Saskatchewan. Several of his  other plays, including Night of Shooting Stars and The Other Shoe, both noir  detective thrillers set in Vancouver in the '50s, have had productions and  professional readings. His newest play, Blue Heaven, based on the life and work of  British sculptor Barbara Hepworth, was workshopped and read at Theatre One in  February of this year.
As an actor, recent roles include Blithe Spirit and Of Mice and Men, both  with Blue Bridge Theatre. He has also worked for Theatre North West and Western  Canada Theatre as well as numerous independent companies. Favorite roles include  Pseudolus in A Funny Thing Happened on the Way to the Forum and McMurphy  in One Flew Over the Cuckoo's Nest.
[Editor's note:  I have attended several of Michael's workshops and have found them very helpful. He is an excellent director and teacher. Kim MacMillan]
More Details from Michael
The workshop will begin with a two hour get together on Friday night (7 pm) where  directors will be paired with actors and given short scenes to work on  from a variety of plays. Two actors will be paired with two directors. Over five hours on Saturday,  directors will be learn about and discuss various aspects of directing including:
choosing a play
breaking down the play into beats
finding the core of the scene
working with actors
pushing through obstacles
identifying the problem
a variety of other topics.
Directors will be then be given time to work with actors on  scenes and guidance will be available. More focused discussion will follow on  Sunday along with rehearsal time and a presentation of the scenes to conclude the  workshop.
We should plan for 7 to 9 on Friday night, 10 to 4 on Saturday and Sunday with an hour  break in the middle. If people want to spend extra time rehearsing, it is entirely up  to them.  After people sign up, directors should be encouraged to send me short  scripts or excerpts that they might be interested in working on in the workshop. I  will also find a series of short pieces. The scenes should be two-handers and no  longer than five or six minutes in length. From these we will assign plays on Friday night, taking in mind casting and preferences. Obviously, everybody won't be able to  work on their favorites.   Actors should plan to attend all of Friday night, and Saturday and Sunday from noon to  four. If they are interested they are welcome to attend the morning sessions but as  observers not participants.