Choose Refill
Our Downtown Ticket Agent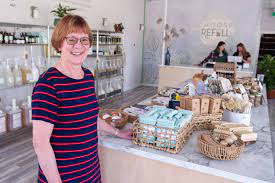 As of September 2023, Ann DeWolff and her staff (Jenn and Andréa) at Choose Refill will be acting as our ticket agents. Besides our tickets, they offer an extensive line of bulk household and personal care products. Bring your own containers and fill them with whatever you need.
Choose Refill is located in the little mall called Lakeshore Village tucked in behind Boston Pizza and Wendy's. (It's the former Benjamin Moore paint store.) See map below.  Stop in to say hi and check out the store.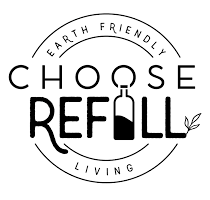 Choose Refill Salmon Arm aims to support the world's transition away from single-use plastics by championing the use of eco-friendly and sustainable products.
Prevent your existing containers from ending up in either the recycle bin, or worse yet the landfill, by refilling them with the household cleaning and personal care products you consume daily.
Eco-friendly and sustainable options are available for everyday essentials used in the kitchen and bathroom. Make living in your house cleaner and easier for both you and the planet!
Be a part of reducing single-use plastic consumption! Visit Choose Refill and find a product that you and the Earth will love!
Hours of Operation
Tuesday to Friday, 10:00 am to 5:00 pm
Saturday, 10:00 am to 4:00 pm