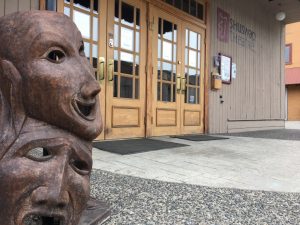 Update from the Board of Directors
We're itching to start doing theatre again. COVID-19 has changed everything for many of us. It's impact on the performing arts is particularly serious and could last for a long time. Our Board has prepared an Update to keep you informed about where we are and where we hope to be going.
We're playing with various ways we can keep the creative juices flowing without endangering our artists or our patrons. We're also looking for creative ways to keep our finances in the black when two necessary and major capital projects are in midstream.
The update also lays out a way in which you can help us keep theatre thriving through a donation to a special fund.
We hope you will read the letter and consider your response.