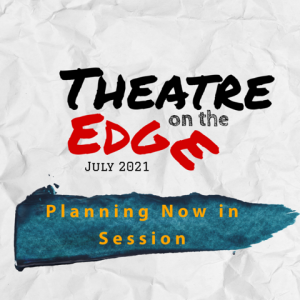 TotE Fest Online July 16 - 18
For the past 7 years, Theatre on the Edge, has been dedicated to creating meaningful opportunities for performing artists to share their voices, connect with audiences, and embrace risks in a fun and supportive environment. 
COVID or no COVID, TotE Fest is still committed to connecting audiences with artists, so we're going digital! With the participation of our audience, we will present Seven main stage video performances, Three live online conversations between artists and audiences (bring your beverage to the after-party), and Seven short film pieces during the TotE Fest weekend (July 16-18) completely free to the public.
If you would like to get involved, be a presenting artist, donate to the cause, or tell us your awesome TOTE Fest idea, please drop us an email.