Auditions for "Perfect Pie"
Posted on February 8, 2018 in General News
Friday February 16, 7:00 pm
Saturday February 17, 7:00 pm
at Shuswap Theatre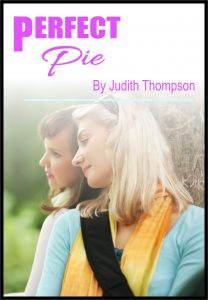 Director Elizabeth Ann Skelhorne is looking for 4 actors for our next mainstage production and OZone Festival entry – Perfect Pie by Canadian playwright Judith Thompson.
Perfect Pie is the story of an afternoon's reunion between two long-estranged childhood friends, a buried memory and a wild secret that crashes into the present.
Moving fluidly between the past and the present, these two characters are played by four performers as their adult and childhood selves. The subject matter is mature.
We are looking for:
2 women 35-45
Patsy
Francesca
2 women 17-21 (with ability to play younger)
Patsy
Marie
Those auditioning will be asked to take part in a group warm up and to read selected paired scenes and monologues from the play. No prepared pieces are required. It is not necessary to attend both auditions.
Rehearsals will begin the week of February 19th.
Perfect Pie opens Friday, April 27, and plays weekends (Thursday through Sunday) until Saturday, May 12, 2018. It will also play in Vernon at the OZone Festival during the week of May 18-26 and potentially again for Theatre BC's Mainstage Festival in early July.
Please download, print and complete the Audition Sheet and bring it with you to the audition. If you would like to read the play in advance (always a good idea), or if you have other questions contact Ann at 250.804.2305 or send her an email.