Tickets
Online Ticket Sales
Our most convenient option.  Click the button below and use your credit card to reserve your choice of seats for any of our shows. There is a modest convenience fee for online purchases.

Note: For the 2014-15 season we raised our ticket prices and also offered online sales for the first time. In order to ease the transition for our patrons we subsidized the online convenience fee by 50% for that year only. So for the coming season you will notice that the convenience fees are higher than last year. These fees are paid to the Vendini service we are using, not to Shuswap Theatre. And you can still avoid the fees by purchasing from our ticket agent, Intwined Fibre Arts (see below).
It's also worth noting that our ticket prices are still considerably lower than those of similar community theatre groups – a bargain for our patrons. And we offer "Pay What You Can" Thursdays so that everyone can afford to see our plays.
If you currently receive email news and updates from Shuswap Theatre (and want to continue) read this important notice before ordering online.
Note:  If Buy Tickets Now button does not show on your browser click here.
---
Give the Gift of Live Theatre
For those on your gift list who don't need more stuff, why not give them an experience instead? Give the gift of live theatre with a Shuswap Theatre Gift Card. You pick the amount and it can be used as partial or full payment for any Shuswap Theatre event which offers online ticket sales (most of them). The gift cards have no expiry date and may be redeemed either online, at our ticket agent or at the door. Any unused portion is automatically carried forward for another event.
Gift cards are available through  Intwined Fibre Arts.
---
Season Subscriptions
Season Subscriptions are available until the closing night of our first production each year. They can be purchased on line or at Intwined Fibre Arts. You choose your performance dates and seats at the time of purchase. If your circumstances require a change of dates for one of the shows, you can exchange those seats for another performance of the same play at Intwined Fibre Arts. 
2015-16 Prices
Adults – $57
Seniors (65+) – $51
Students – $27
---
Visit Our Ticket Agent
81 Hudson Ave NE   see map
Phone: 778-489-1090
---
Ticket Prices

(Mainstage Plays)
Adults $20  •  Seniors (65+) $18  •  Students* $10  •  Children $5
Thursdays – Pay What You Can (cash only, at the door)
---
About Our Ticketing System
Vendini is an online ticket sales system that provides our patrons with the option to buy tickets online. You can also buy tickets at Intwined Fibre Arts and in the theatre lobby before each show. Patrons can even buy tickets through our Facebook page.
Our online Box Office is open 24 hours a day and credit cards are processed instantly. All transactions are secure and in strict compliance with the Payment Card Industry Data Security Standard (PCI DSS) so you don't have to worry about security. Pick a seat, any seat! Our online venue maps show you exactly what seats are available when you order. Once you pick them they are guaranteed to be yours!  There is a convenience fee charged by Vendini for tickets purchased on line. 
---
Show Times
Mainstage shows run for three weekends – no performances on Monday, Tuesday or Wednesday nights. Thursday nights are 'Pay What You Can,' cash only at the door. Sunday shows are at 1:30 pm, all others are at 7:30 pm.
---
*ShuGo Tickets for Youth
ShuG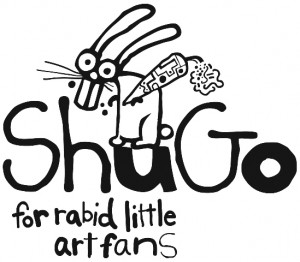 o is a ticket-subsidy program to encourage youth aged 12 to 21 to attend live arts and cultural events in the Shuswap, and to help live-arts groups build their young audience. The Arts Council sells ShuGo tickets for $5 to youth aged 12 to 21. The youth themselves must purchase their own tickets at the Salmon Arm Arts Centre.  Up to four tickets can be purchased at a time by one individual. A maximum of six tickets per year can be sold to one youth.
The ticket-holder must then cross the street to Intwined Fibre Arts to exchange their ShuGo ticket for a reserved seat. ShuGo tickets presented at the door will be admitted only if there are unsold tickets remaining for that performance.
---
If you have any questions or issues with ticket sales, please email pr@shuswaptheatre.com or call 778-489-1090