Season Subscriptions are on sale now!
2014/15 marks Shuswap Theatre's 38th Season 
and Excitement is percolating for our ODD season!
Starting with "The Odd Couple", the classic Neil Simon comedy known for laughter throughout the years. Our second mainstage production; 2 x 2 is two oddly connected one-act plays. Instead of dwelling on tragedy, "Jewel", reflects the thoughts of a woman who values love after loss. "My Narrator" is an oddly quirky look at what we should have said when hooking up with someone for the first time. Our final mainstage production (also our Okanagan Zone Festival entry), "Pack of Lies", is again odd, because things are never what they seem. This intrigue leads you slowly into a conflict of emotions.
Don't miss your opportunity to see all three Mainstage productions by purchasing Season Subscriptions right now!
Adult Season Subscription price is only $57 for our 3 Mainstage productions
Seniors Subscription price of only $51 (60 years and over) for our 3 Mainstage productions
Non-subscription ticket prices: Adults $20, Seniors $18, Students $10, Children $5 (plus applicable fees if purchased online)
NEW! Now you can pick different dates and seats for each mainstage production – you don't have to go on the same night or sit in the same seats!
We will either mail your tickets to you OR! You can 'call for tickets' and we will hold your your tickets at the theatre box office.
GIFT CERTIFICATES have changed – if you are interested in a gift certificate, please fill out the form below and we will contact you, as these are now processed thru our new online ticketing system (or you can email seasontickets@shuswaptheatre.com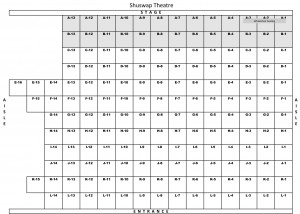 REMEMBER! 3 weekends now – no shows on Monday, Tuesday or Wednesday nights (Thursday nights 'Pay What You Can' at the door only) . Show times Friday and Saturday 7:30 pm, Sunday 1:30 pm matinee
The mail‐in deadline to guarantee reserved Season Subscription seats is October 6, 2014.
Simply download and complete the mail‐in form and mail your request and cheque to: Shuswap Theatre (Season Subscriptions), Box 2432, Salmon Arm, BC V1E 4R4
If you have questions, or would like further information about Season Subscriptions, please call 832‐9823 or e‐mail seasontickets@shuswaptheatre.com
To download an order form, Click here
To download the seating plan Click here
Mainstage Tickets - will be available online and at our ticket seller
Coming in October! Watch for details of how you can buy your tickets online (using your credit card), at the door or at our ticket seller: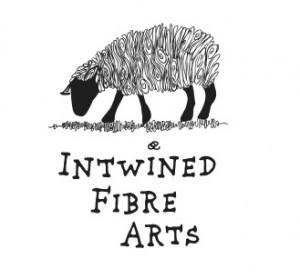 Intwined Fibre Arts  - 141C Hudson Ave NE, Salmon Arm BC, V1E 4N7 – Phone: 778-489-1090 – Click here for map
Or – purchase Tickets at the Shuswap Theatre Box Office up to 60 minutes prior to showtime. Curtain is at 7:30 pm for Mainstage performances (1:30 pm for matinees).
ABOUT OUR ONLINE TICKET SALES
Vendini is an online ticket sales system that will give our patrons the option to buy tickets online. You can also buy tickets at Intwined Fibre Arts and at the box office. Patrons can even buy tickets through our Facebook page. Our new online Box office will be open 24 hours a day and credit cards are processed instantly. All transactions are secure and in strict compliance with the Payment Card Industry Data Security Standard (PCI DSS) so you don't have to worry about security. Pick a seat, any seat! Our online venue maps show you exactly what seats are available when you order – once you pick your seats, they are guaranteed to be yours!  There is an additional charge for tickets purchased on line.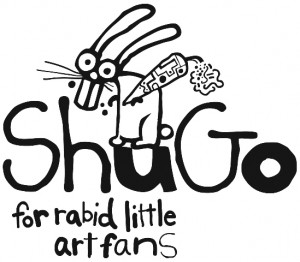 * We are a SHUGO Participant – if you are a student between the ages of 12 and 21, you can purchase a SHUGO ticket for only $5.00,  in person at the Salmon Arm Art Gallery. You will need to bring your SHUGO ticket to our ticket seller or to the box office and exchange it for a Student ticket. For more information click here.