Our 2014-15 Season
Click here to download the Season Brochure
Mainstage Productions:
October 24 – November 8, 2014 – 'The Odd Couple'
by Neil Simon directed by Julia Body
Presented by special arrangement with Samuel French
February 20 – March 7, 2015 – 2 x 2 Two One Act Plays – Two Directors
"Jewel" by Joan McLeod directed by Elizabeth Ann Skelhorne
"My Narrator" by Norm Foster directed by Kate McKie
Presented by special arrangement with Playwrights Guild of Canada
April 24 – May 9, 2015 – 'Pack of Lies'
by Hugh Whitemore directed by Kim MacMillan
Presented by special arrangement with Samuel French, Inc.
Mainstage Ticket Prices are:
Adults – $20, Seniors – $18, Students* – $10 and Children – $5 (plus applicable fees)
Second Stage Productions:
December 5 – 14, 2014 – 'Bah Humbug!'
by Tina and Rob Burbidge directed by Paul Kirkwood-Hackett
Presented by special arrangement with Lazy Bee Scripts
Tickets: $10 Adults and Seniors, $5 Kids 12 and under
SEASON SUBSCRIPTIONS GO ON SALE SEPT. 19!
Check back here on how to order – Adults $57 and Seniors $51 (plus applicable fees)
---
Annual Open House
Saturday, Sept 20  7:00pm
Bring your family and friends to this free event and see what's playing in our 38th season.
Read all about it here
---
Annual General Meeting
Tuesday, Sept 23  7:30pm
All members and anyone interested in Shuswap Theatre are encouraged to attend the Annual General Meeting of Shuswap Theatre Society on Tuesday, September 23, 2014 at 7:30pm, at the theatre.
Special guest speaker will be Dave Wood of the Shuswap Community Foundation who will speak about the wisdom of creating a special Shuswap Theatre fund within the Foundation. Read all about it here
---
Directors' Workshop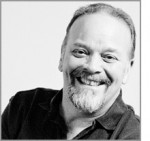 We are excited to announce that Michael Armstrong, the adjudicator for this year's OZone Festival, has agreed to lead a workshop in the art of directing at Shuswap Theatre on September 26, 27, 28. This is open to those who have directed before as well as people with no directing experience. If you have thought of directing but felt you did not have the expertise, here is your opportunity! The cost is $65 for the weekend (2 hours Friday, 6 hours Saturday, 6 hours Sunday). There is space for 12 people, but since the workshop will be open to other Ozone clubs, it will fill up quickly.
Twelve actors will also be needed for Saturday and Sunday (cost $10) as the budding directors need people to direct. For more information or to register, contact Althea Mongerson by email  or 778-489-1090.
---
Calendar of Events
View the Public Calendar containing theatre events of interest to the public. View the Members Calendar with details of rehearsals, production schedules, meetings, etc.
---
To subscribe to Shuswap Theatre News – click here