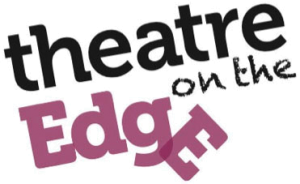 Theatre on the Edge is Back
Theatre on the Edge, Shuswap Theatre's summer festival of bold and brave theatre, is back, this year running July 22-24. We'll be kicking off the second year with a free play reading of Nicole Nattrass' play Mamahood: Turn and Face the Strange on July 16. The following week the festival opens at 3 pm on Friday and runs until 8 pm Sunday night. Theatre productions from the Shuswap, Vernon, Kamloops, Kelowna and Vancouver offer comedy, cabaret, puppets, and one-act plays. Each play runs under 60 minutes, and in between shows theatregoers can relax with a drink and a bite to eat while listening to free entertainment at the outdoor Edge Club. Buy a pass and immerse yourself in the experience!
Check out this year's performances and artists.
For more information or to volunteer send an email or call Jaci Metivier at 250-833-6676.