Bah, Humbug!
A Christmas Pantomime by Tina and Rob Burbidge
Directed by Paul Kirkwood-Hackett
December 5 – 7, 12 – 14
A much loved Christmas tradition is back! This fun filled musical pantomime is a retelling of Charles Dickens' A Christmas Carol. It has all the well-loved characters, including Ebenezer Scrooge, The Ghost of Jacob Marley and the Cratchitt family, except that Tiny Tim is now a teenager with a bit of attitude. This show is a treat for the whole family.
Tickets are available only at the door. Sorry, no debit or credit card purchases. Adults and seniors are $12, students and children up to high school age $5, Family rate is $25 (up to 2 adults, up to 4 people altogether).
Friday shows at 7:30 pm
Saturday shows at 1:30 pm and 7:30 pm
Sunday shows at 1:30 pm
Doors open one hour before show time
Presented by special arrangement with Lazy Bee Scripts.
---
2 X 2: Two One-Act Plays!
February 20th to March 7th, 2015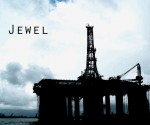 Jewell by Joan MacLeod, Directed by Elizabeth Ann Skelhorne
This powerful, one woman show is based on a real life catastrophe–the sinking of the Ocean Ranger oil rig off the coast of Newfoundland on Valentine's Day, 1982. Three years later, widow Marjorie Clifford, at home in her trailer in Fort St. John, BC, begins to take the first step in understanding that the humanity of love, in all of its tentative frailty, uncertainty and promise, can free a life paralyzed and dominated by loss.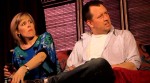 My Narrator by Norm Foster, Directed by Kate McKie
Norm Foster does it again! Imagine what would happen if that little voice inside your head – the one that tells you how to behave and what choices to make – suddenly took on a life of its own? For Lacy and Miles, love is what happens, and with hilarious results.
Tickets are available on line (with a modest convenience fee) or at Intwined Fibre Arts, 81 Hudson Ave NE, Salmon Arm, (778) 489-1090.
Prices:  Adults – $20, Seniors – $18, Students* – $10,   Children – $5
Performances are held over three weekends:  Feb 20–22, Feb 26–Mar 1, Mar 5–7.
All performances are at 7:30 pm except Sundays are at 1:30 pm
Thursdays are "Pay What You Can." Tickets are cash at the door only, no reserved seats.
Doors open one hour before show time.
---
Our 2014-15 Season – it's very oDD!
Click here to download the Season Brochure
---
Calendar of Events
View the Public Calendar containing theatre events of interest to the public. View the Members Calendar with details of rehearsals, production schedules, meetings, etc.
---