Voice Workshop for Actors
Posted on December 29, 2015 in General News, Member News
January 23, 24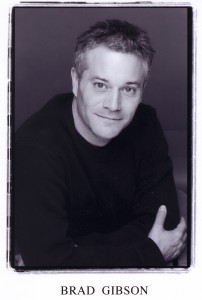 The voice is one of the most powerful tools an actor brings to a role. Yet few amateur actors have any training in how to develop, hone and use the voice to create compelling drama. Actors are often surprised to discover voice capabilities they never knew they had. 
Shuswap Theatre is offering a corrective for this oft neglected part of the acting art. We are proud to bring Brad Gibson, an accomplished professional and teacher, back to Salmon Arm for a two day Voice Workshop. Brad is one of many Shuswap Theatre members who have gone on to successful professional careers. 
The workshop will be held at Shuswap Theatre Saturday and Sunday, January 23 and 24 (9:30 am to 4:00 pm) and the cost is only $50. Participants from other theatre clubs are welcome.  There is a maximum enrollment of 20, so register early. The workshop is co-sponsored by Shuswap Theatre and Okanagan Zone of Theatre BC.
To register complete the form below. For more information contact James Bowlby by email or at 250-833-5134.
About Brad
Brad Gibson is a voice, speech and movement teacher in Vancouver, BC. He currently teaches Movement and Voice at Studio 58 – Langara College. He is part of the core faculty for Canada's National Voice Intensive. Brad taught and coached Voice and Speech throughout S.E. Asia, while he was based for three years in Kuala Lumpur, Malaysia, and works as a professional Voice and Dialect coach for theatre, film and TV in Vancouver. Recent projects have included: NBC's "Virtuality", CBC's "Keep Your Head Up Kid – The Don Cherry Story" and"The Wrath of Grapes – The Don Cherry Story Part 2″, Barbie: A Ponies Tale (for Mattell), Proof (for TNT), Supernatural: Bloodlines (for CS), Godzilla (for Legendary Productions) and Warcraft (also for Legendary productions).
Brad was Co-artstic Director of Eureka Theatre Company in Barkerville, BC for 11 seasons and works with many Vancouver theatre companies such as the Arts Club, the Kay Meeke Centre, and the Gateway among others.
Powered by

EMF
Web Form