Stage Combat Workshop
Posted on October 1, 2017 in General News
Saturday Oct 14
Please note: due to a lack of registrations we have had to cancel this public workshop. Instead Derek will spend extra time working with the Romeo and Juliet cast to prepare the fight scenes. If you are keen to learn something about stage fighting you may register for the the first two hours of Derek's time with the cast (a general workshop) for a reduced fee of $10. The registration form below has been modified to reflect this change.
2:30 – 4:30 pm (this has changed)
Shuswap Theatre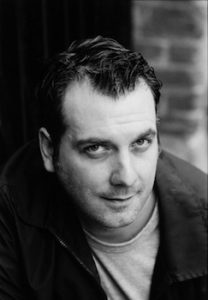 Have you ever wondered how actors can convincingly and safely engage in on-stage fighting? There are some surprisingly simple techniques and tricks. Here is your chance to learn some.
Shuswap Theatre is offering an exciting workshop on Stage Combat with Derek Metz on Saturday October 14. We have invited Derek to help with the sword fighting and other combat scenes in Romeo and Juliet and he has agreed to also offer a public workshop on stage fighting. This will be a physical workshop with a focus on trips, falls, punches, slaps, and other hand to hand combat… and how to do this all safely. Derek is comfortable working with all body types but come prepared to move. If you have knee pads you could bring them but they are not required. There will be mats available.
Cost of the workshop is $10. To register complete the form below.
Derek is a graduate of the National Theatre School of Canada and a Jessie Award winning actor who has specialized in stage combat for over 25 years. He has worked for theatre companies across the country including Armstrong's very own Caravan Farm Theatre. Credits there include The Dog and the Angel, Cowboy King, The Apple Orchard and A Coyote's Christmas.
For more information contact Astrid Varnes at (604) 512-6985 or by email.