Workshop: Practical Set Design for Community Theatre
Posted on March 27, 2018 in General News, Member News
We are delighted to welcome multiple award winning set designer, Eugene Leveque to offer this excellent all day workshop on set design.
Scroll down for the registration form. 
Part One:  Creating an Environment
Set Design is about making choices as to how a play is to be presented. This workshop, the first of two separate parts, concentrates on getting a set design accomplished and explores the decisions that must be made to achieve that.
We will:
review questions you have to answer before you design a set
look at the collaborative process of a theatre production particularly between the Set Designer and the Director and the rest of the design team
raise the question of 'why have a set?'
outline one process of designing a set
conclude by looking at photos of a large number of sets and discusses the decisions made to create those sets.
Part Two:  The Rest of the Story
Once the Set Designer and the Director agree on the set concept, it is the Set Designer's job to create the visual communications to the rest of the production team through construction plans, models and continuing support.
We will:
look at creating simple set construction plans
provide a simple way of using your plans to create your set model
show how to make simple "fold together" furniture for the model
discuss the ongoing role of the Set Designer with the rest of the Production Team
provide extensive hand-outs to help participants with plans and model making
Scroll down for the registration form. 
Eugene Leveque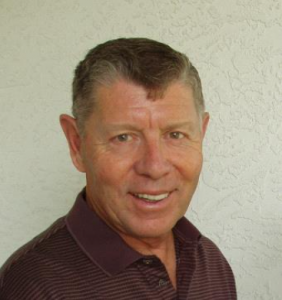 Gene has been involved in local community theatre for over 40 years, originally heading up set construction for Theatre Kelowna Society, including some of the big TKS musicals such as Jesus Christ Superstar, Guys & Dolls and South Pacific. Since 2000, he has concentrated on set design working with Theatre Kelowna Society (Sinners, Jack & the Beanstalk, Sound of Music); Creekside Players, Winfield (Garage Sale, Crossing Delancey, A Boy Comes Home-Wurzel Flummery and ART); Shakespeare Kelowna (Henry IV [Part 1], A Toast to Shakespeare, As You Like It, Romeo & Juliet, and Hamlet); Vernon Powerhouse Theatre (Chapter Two, Hayfever, Yesteryear, It Runs In The Family, Same Time Another Year, The Monument, Lend Me A Tenor, It's Snowing On Saltspring, Annie-the Musical, Death Trap, A Flea in Her Ear, Having Hope at Home, and Unnecessary Farce); Many Hats Theatre Company, Penticton (Concept designs for Sexy Laundry & Same Time Next Year); Kelowna Actors Studio (The Wizard of Oz) and Bumbershoot Theatre (Around the World in 80 Days). In the last year and a half, he has been working with the Okanagan Symphony Orchestra and Bumbershoot Theatre designing and constructing the sets for the Opera Hansel and Gretel and recently for Peter and the Wolf. He has also been working with Ballet Kelowna's production of A Streetcar Named Desire.
AWARDS:
2001 – Theatre B.C. Mainstage Thespian Award for Best Set Design for Shakespeare Kelowna's Henry IV (Part 1)
2010 – Okanagan Zone (O-Zone) Best Set Design for Powerhouse Theatre's The Monument
2014 – O-Zone Honourable Mention for Powerhouse Theatre's A Flea In Her Ear
2016 – O-Zone Best Set Design for Powerhouse Theatre's Unnecessary Farce