Auditions for "Odd Jobs"
Posted on August 28, 2018 in General News, Member News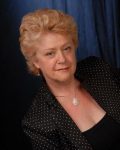 Here is your chance to learn from a professional director. Auditions will be held at the theatre for Odd Jobs under the direction of former Shuswap Theatre member Danielle Dunn-Morris
Mon & Tue, September 10 & 11
6:00 – 8:00 pm. 
You only need to attend one session but Danielle would like you to read the play before you come. 
There are three characters:
Mrs. Phipps (in her 70's)
Tim (in his 30's)
Ginette (in her 30's, Tim's French Canadian wife)
Click here to download the script
More about the play
For more information email Danielle or text or phone 250-314-7505.