Auditions for Pack of Lies
Posted on February 13, 2015 in General News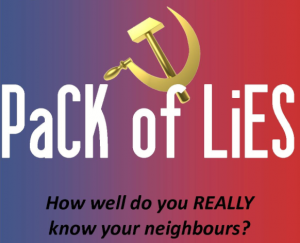 Auditions for this exciting, true spy drama will be held in early March. Opening April 24 the story takes place in a London suburb in 1961. Cast members must be available to take the play to the O-Zone Festival in Vernon approximately May 28th. Should we win we will perform again at the Mainstage provincial festival in early July.
Auditions will be held at the theatre on Sunday, March 1st and Wednesday, March 4th at 7:00 pm.
Characters
Two women 30's to 40's
Two twenty-something women
One teenage girl (character is 16)
Three men 35 – 50
If you would like a script (recommended) please contact Director, Kim MacMillan, by email or at 250-832-4094.