In Memory of Allan Marchand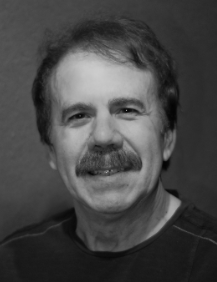 May 1, 1947 – August 15, 2013
It is with great sadness that we announce the passing of a valued member and friend of Shuswap Theatre.
Allan Jacques Marcelle Marchand passed away in Salmon Arm at Shuswap Lake General Hospital on Thursday August 15th, 2013 at the age of 66 years.
He is survived by his wife, Glenda, daughter Rebecca, dog Penny, and brother Martin and four sisters: Anne, Anita, Margaret and Collette. Allan was born in Penetanguishene, Ontario May 1, 1947 on the Marchand Family farm. After High School he attended Hairdressing School in Toronto and decided to head West. He started his business 'The Setting Sons Hair Salon' in West Vancouver and worked there for approximately 23 years. In 1982 he met Glenda and they married in 1983, and were blessed with a daughter Rebecca in 1985. In 1993 Allan and family moved to Salmon Arm where Allan started work at Tarnow's Hair Salon.
Allan was very proud to have been involved in many theatre productions including 'Theatre Under the Stars' productions at Stanley Park in Vancouver and Shuswap Theatre productions here in Salmon Arm since 1995. He also worked on the movie Wings of Courage filmed in Kamloops and Vancouver in 1993/94.
A Celebration of Life was held at Shuswap Theatre on August 24th which was attended by a sizable crowd. Several people spoke about their experience of Allan including this beautiful tribute by James Bowlby:
He Was a Gentleman
Every three weeks Allan cut my hair. His talent to cut curly hair was amazing. When I found him, years ago now, I was so relieved. Few people who cut hair can cut curly hair in just the right places.
What was really amazing about these sessions was the time we spent  chatting, doing a family update, what Amanda and Bronwyn were doing, what Rebecca was doing and where they were, these young adventurers.
He told me with pride of Rebecca's educational progress; her trip to China was related with pride, with concern, with a nonchalance, trying to ignore the possibility of danger. The excitement of her return home, then their new house and Glenda's delight.
We joked about his thinning hair and my thick unruly crop.
Yes, we would say there are some things we cannot change.
We discussed theatre productions, the different periods, Paris and the Empire styles of men and particularly women, the Victorians and their use of hats and veils, the 30's, the 40's, we covered them all. And then Allan's talent brought the ideas to life.
His gentle manner, his talented, quick moving fingers, rolling hair onto enormous curlers, sending actresses wandering, running lines until the set  time, the forming with magical fingers of the finished creation. I always enjoyed seeing him creating wonderful blonde wigs for the dame in the pantomime (me), with just the right number of curls astray.  Night after night from before dress rehearsal until the end of the last performance he was there. He delighted in each production and sat at the back of the theatre during rehearsals and laughed and encouraged in his gentle style.
Then with his illness, so quick and he was gone. Yes, we could say there are some things we cannot change.
He was a Gentle man, retaining the manner of his time and place and presenting them to us to appreciate. There are some things we cannot change and some we will remember and always be glad they did not change.
To Allan with love. We are missing him right now.  And into the future.
---
The family has requested that in lieu of flowers, donations be made to Shuswap Theatre Society in Allan's memory. To donate online: 
Cheques can be mailed to Shuswap Theatre Society, Box 2432, Salmon Arm, BC V1E 4R4.