Farewell, Lois Archer-Duell
Posted on April 13, 2021 in General News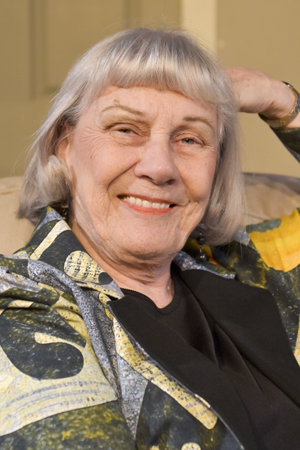 We are saddened to learn of the recent death (April 4, 2021) of long-time Shuswap Theatre member, Lois Archer-Duell. Lois played the role of Gladys in A Red Plaid Shirt, our last pre-Covid production in March, 2020. Her bio for that show read:
Encouraged by a friend's dare and two glasses of wine, Lois stepped onto a stage for the first time at age 53. She now knows that you are never too old to try something new, even if it terrifies you!
Born in Ontario, Lois lived for a number of years in the US before returning to Canada. She and her husband settled in Salmon Arm about twenty-five years ago and Lois immediately became involved in Shuswap Theatre and Shu String Theatre. There has rarely been a season since that Lois' name did not appear in a Shuswap Theatre programme.
As well as being a talented actor, Lois directed three plays on our stage, including a Festival play, and worked behind the scenes on costumes, props, set design, decor and foyer display.
No matter her role, Lois always prepared by doing lots of research. She was also involved in many productions for Asparagus Theatre in Armstrong and directed a radio play for Voice of the Shuswap. She was a huge supporter of our summer festival, Theatre on the Edge.
Lois was hungry for knowledge, especially about theatre, and missed no opportunity to improve her skills, attending every O-Zone and Mainstage Festival and every workshop she could. Being keen to support new playwrights, she volunteered as an actor/reader at the New Play Festival in Kamloops for eleven years. A writer herself, Lois had a short story entitled Catherine Meets the Dog Eater published online last October on The Third House website, an incubator for local artists (which includes our own Seniors' Theatre).
We will dearly miss Lois' talent, creativity, calm demeanor, cheery smile and her friendship. Our condolences to her husband, Rob, and all those who cared about her.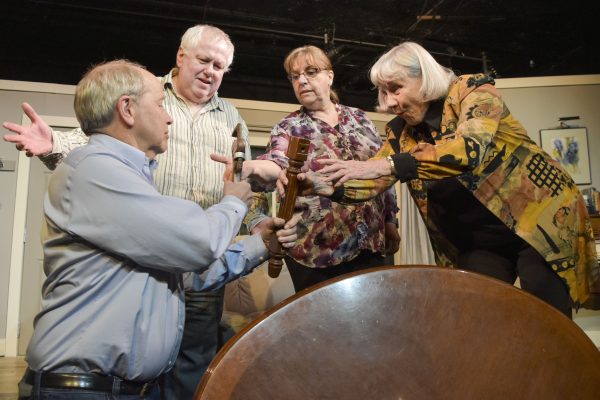 Photos by Cameron Thompson