Give the Gift of Live Theatre
Posted on December 10, 2014 in General News
For those on your gift list who don't need more stuff, why not give them an experience instead? Give the gift of live theatre with a Shuswap Theatre Gift Card. You pick the amount and it can be used as partial or full payment for any Shuswap Theatre event which offers online ticket sales (that means most of them). The gift cards have no expiry date and may be redeemed either on line, at our ticket agent or at the door (come a little early). Any unused portion is automatically carried forward for another event.
Gift cards are currently available through our own ticket agent, Intwined Fibre Arts, but will eventually be available online as well.
Of course, you can also purchase specific tickets for any of our upcoming productions this season, but the gift card provides the recipient  with a full choice of dates and seats as long as they reserve ahead. Tickets are available now for 2 x 2 (opening Feb 20) and  Pack of Lies (opening Apr 24).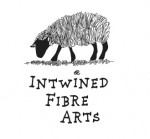 Intwined Fibre Arts
81 Hudson Ave NE (across from the art gallery)
Salmon Arm
778-489-1090