Seeking Design Ideas for a Facelift
Posted on February 25, 2021 in General News, Member News
Artists and Designers, Prepare Your Drawings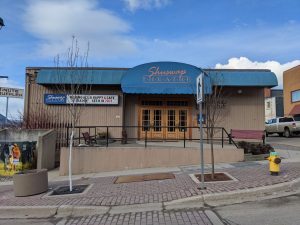 The face of Shuswap Theatre is needing a lift. The blue awning has reached the end of its life and needs to be removed. The 1980's cedar siding on the front of the building looks tired and very much last century. Some of the structure that supports the siding is no longer sound. It's time for a bolder and more modern look and the Board is looking for design ideas for a facelift. Here are our thoughts so far:
We have a quote to replace the current awning with a large retractable awning (like an RV awning but big) which will provide shelter from sun and rain when needed. Other covering options are possible but they need to be retractible so that the space does not become attractive for setting up camp. The awning we have in mind is 30′ long and extends 13′ 2″. The actual distance from the edge of the overhang (current canopy removed) is 15′ 6″.  Scroll down for a sample picture of the awning from the Vernon  Awning website. Many colours available. 
Incorporate a new electronic marquee (size and shape to be determined).
Replace the cedar siding with something bolder and colourful, possibly with dynamic lines and colour combinations. Incorporating our brand colours (burgundy and navy) would be an asset. We want everyone to know that our building is here. Be sure to consider the colour of the front retaining wall.
Incorporate signage which should include an electronic marquee (size and shape to be determined).
We cannot do anything that will alter the actual structure of the building.
Consider the design of a lockable door or gate at the bottom of the stairs (currently boarded up to prevent people setting up camp in there).
We don't need architectural drawings at this point. We're looking for design ideas so a decent sketch would be adequate for now. This is a volunteer task as we are not able to offer payment at this time.
Please submit your concept drawings to Craig Massey ASAP. Digital  form submitted by email, is preferred as our meetings are all on Zoom. If you need to submit something on treeware (paper) you can drop it off at Re-Market Etc (121 Hudson Ave, Tue-Sat 10-4) but please alert Craig to pick it up. For more information you can email Craig or phone him at (250) 253-6672. 
Here are some pictures and basic dimensions to help you. You may need to get more detailed dimensions yourself if you need them.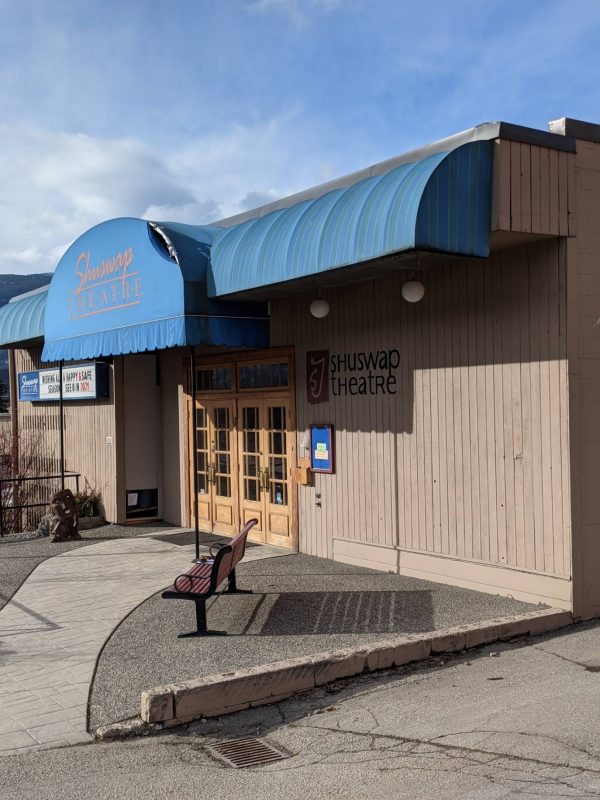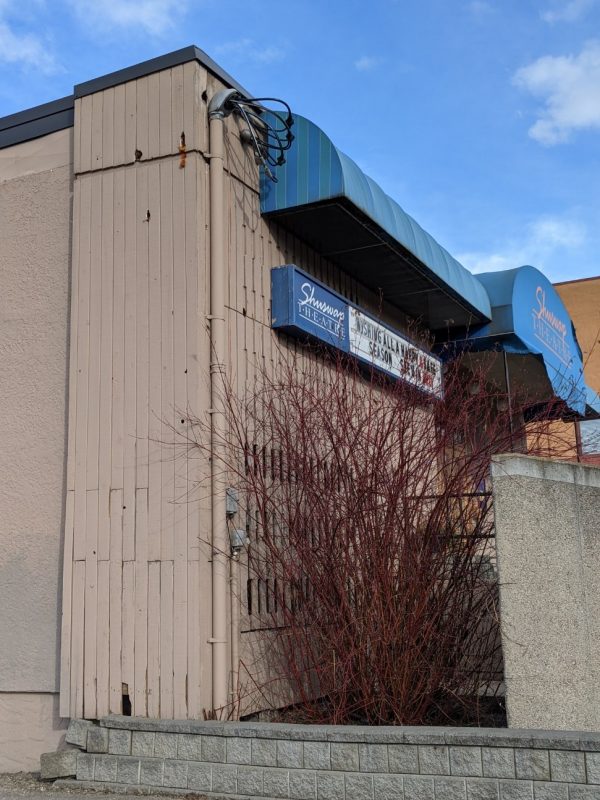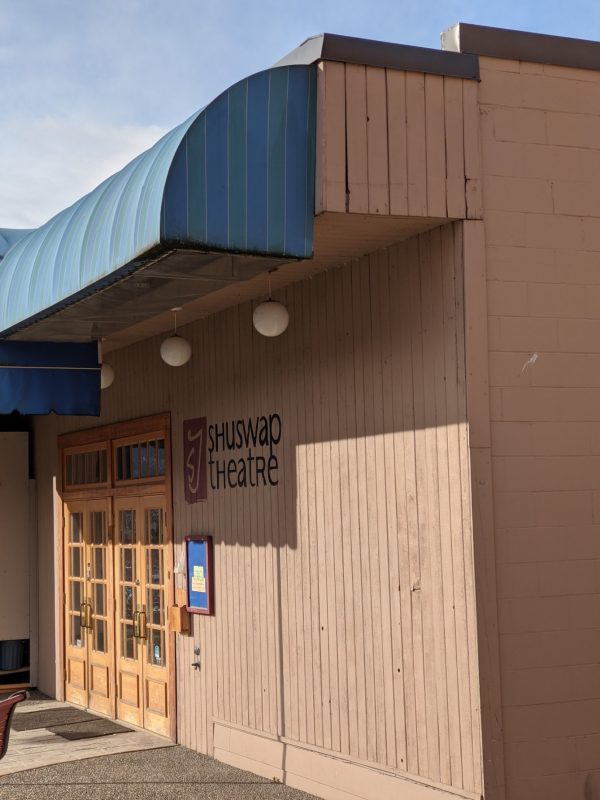 Dimensions
In adding the dimensions to the photo I have tried to get rid of the distortion caused by perspective. Scroll down further for the dimensions without the photo behind them.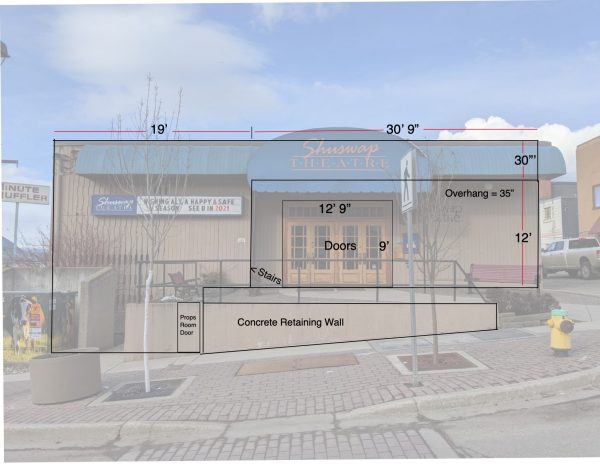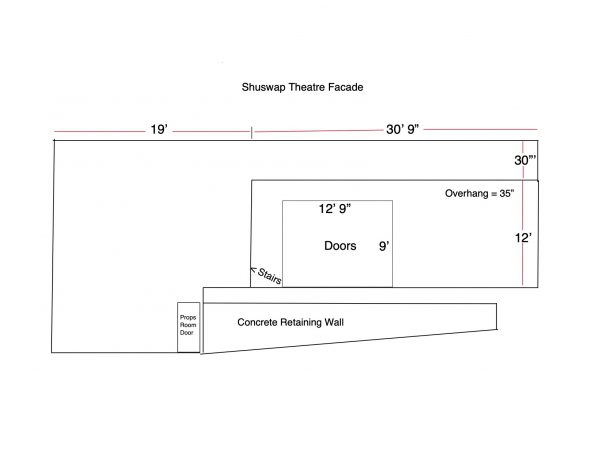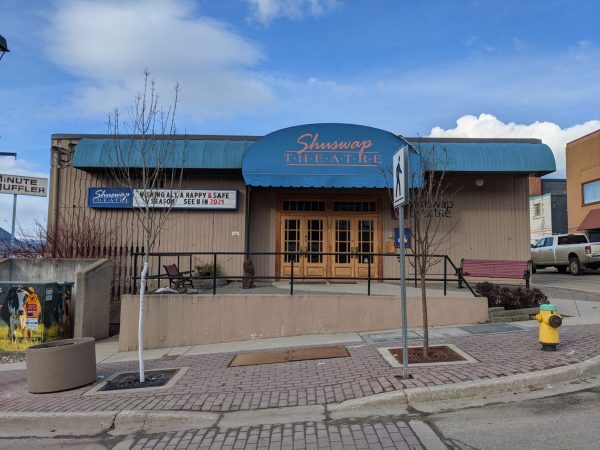 Here is a sample of the type of awning we are thinking of.  See other colours and styles at Vernon Awning.