Artist Information and Application TOTE 2020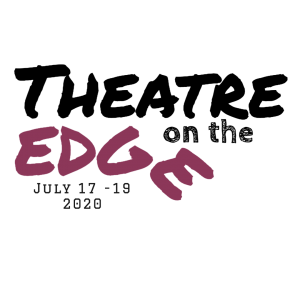 Welcome to Theatre on the Edge (TOTE), Shuswap Theatre's annual summer theatre festival July 17-19, 2020. We are dedicated to creating meaningful opportunities for performing artist's to share their voices, allowing them to embrace risks in a fun and supportive environment. TOTE is hosted in the quirkily artistic community of Salmon Arm, BC., on the traditional and unceded territory of the Secwépemc people. Now in its sixth season, TOTE-fest has rapidly grown into a playground for emerging and divergent artists, to experiment with the work that they are passionate about for appreciative audiences who want something this side of ordinary, and we want you to be a part of it! 
We are open to all artists and to every kind of performing art you can think of!!!
The TOTE festival accepts applications between 30-60 mins in length from artists of all disciplines. Artists of colour, indigenous artists, and/or artists from LGBTQ+ communities are heartily encouraged to apply.
If you are interested in applying but the application process creates a barrier, please contact us via phone 250-832-9283 or email totefestival@gmail.com.
Theatre on the Edge is scheduled for July  17-19, 2020 at Shuswap Theatre, 41 Hudson Ave NW, Salmon Arm, BC  V1E 4R4. 
We are accepting applications to participate from now until Saturday, March 27, 2020 at 11:59 pm.
---
Please read this application form carefully and take note of deadlines in bold.
Application Process – Three Steps
1. Read Artist Agreement + Submit Online Form
 
Read the Agreement between TOTE and Performing Artists
Fill in the online application form below
2. Pay Application Fee 
An initial application fee of $100 is due when this contract is completed and submitted to TOTE.
Deadline for the RECEIPT of applications (including the fee) is March 27, 2020.
Acceptance into the TOTE festival will be decided by the TOTE artistic director (depending on volume of applications may be decided by lottery) who will then notify artists and groups of the results by April 15, 2020. Applicants who are not programmed into the festival will have their initial $100 application fee returned after April 15, 2020. 
3. Pay Registration/Confirmation Fee
Successful applicants will need to confirm their participation in the festival with an additional REGISTRATION FEE of $100 due no later than April 20, 2020.
If the registration fee is not received by the April 20 deadline, the applicant will forfeit their spot in the TOTE festival along with their initial application fee. 
Venue and Technical Information
---
The application form below constitutes Part 2 of your agreement with Theatre on the Edge.
Upon submission, a copy of your completed form will automatically be emailed to you.
Application is complete as signed by Artist in PART 2, in agreement with all TOTE conditions listed in PART 1 and Application Fee is paid.
We are growing! 
if you have a performance that's even edgier, we are curious. If you are interested in any of the following options or more please email us and let us know what you are thinking. Who knows what is possible?
Bring Your Own Venue (BYOV)
Crowd Interactive
Street Performance
Clown
A second, smaller performance space
Perform music at the Edge Club. How many sets? (max 1/day)
Later time slots
Participating in a cabaret/late night talk show promotional appearance