Old Tickets Page
New Ticketing Software
We have switched to a Canadian Company called TixHub. We highly recommend that you sign in to your account or create one if you are not already in our system. Solving problems is much easier if we have identifying information. If you have bought tickets in previous years you will likely already have an account. Find out by attempting to sign in with your password. However, if you do not wish to set up an account you may choose the Guest Checkout option.  Be aware that we will be unable to contact you in case of a cancelled performance or another issue.
To sign in
At the Login screen, enter your email address.
If you don't know your password, click Reset your password.
If your email address is not recognized by the system then click Sign-up Now.

Write down your password for use the next time you purchase online. 
Drop us an email if you have any feedback or call the number provided if you get stuck.
We do not share your personal information with anyone.
If online tickets are sold out you may still be able to purchase seats in Row A from our Ticket Agent. Row A seats are wheelchair accessible but are available for able bodied patrons if other seats are no longer available or by special request.
---

Prices for Mainstage Productions
Adults              $22
Seniors 65+     $20
Students           $10
Children 5–12     $7

Thursdays are

"pay what you can"

Cash only at the door
Read our policy regarding Children and Live Theatre. Each person entering the theatre requires a ticket and a seat.
---
Buy Tickets Online
Our most convenient option.  Use your credit card to reserve your choice of seats for any of our shows. There is a modest convenience fee for online purchases. You can avoid the fees by purchasing from our ticket agent, RE-Market etc. (see below).
Because we believe that cost should not be a barrier to enjoying live theatre, we offer Pay What You Can Thursdays so that cost need not be a barrier. No reserved seats on these days and tickets are cash only at the door.
---
Visit Our Ticket Agent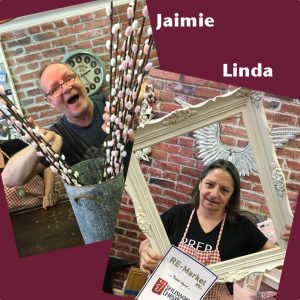 We are pleased to introduce Linda Thompson and Jaimie Neilson, owners of RE-Market etc, our new ticket agents. They are enthusiastic Shuswap Theatre supporters and are delighted to be our new downtown ticket outlet, just five doors west of Intwined Fibre Arts.
Re-Market etc
121 Hudson Ave NE      map
250-833-6135
remarketetc@gmail.com
Hours:  Tuesday to Saturday 10 – 4.
Note:  The box office at the theatre is only open for one hour prior to events. Go online or to RE-Market etc for tickets, gift certificates and subscriptions.
---
Give the Gift of Live Theatre
For those on your gift list who don't need more stuff, why not give them an experience instead? Give the gift of live theatre with a Shuswap Theatre Gift Certificate. You pick the amount and it can be used as partial or full payment for any Shuswap Theatre event which offers online ticket sales (most of them).
The gift certificates have no expiry date and may be redeemed either online, at our ticket agent or at the door. If your purchase does not use up the entire value of the gift certificate, a new certificate will be issued for the difference.

---
Season Subscriptions
Subscriptions are no longer available for the 2019-20 season. Subscriptions for the next season are normally available in early September.
---
*ShuGo Tickets for Youth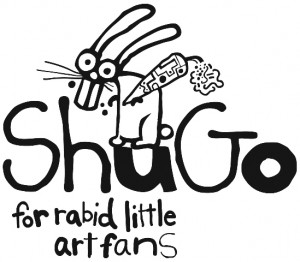 ShuGo is a program run by the Shuswap District Arts Council designed to encourage youth aged 12-21 to purchase tickets for, and attend, live-arts events. ShuGo tickets cost $5. Youth themselves are the ones who need to purchase the ShuGo tickets and then make the reservation for the show they would like to see.
Step 1: You, the youth attendee, decide which performance you wish to see, and ensure that there are still tickets available (you can check this on the website, or call RE-Market etc, our ticket agent, at 250-833-6135).
Step 2: Come to the Art Gallery at 70 Hudson Street during opening hours and purchase a ShuGo ticket for $5 at the Front Desk. The Gallery is open Tue–Sat from 11 am to 4 pm. The youth attendee must be the one purchasing the ticket, and may purchase up to 2 tickets at a time. Everyone who uses or purchases a ShuGo ticket must be between the ages of 12 and 21, and will be asked for ID.  
Step 3: You walk down the street to Re-Market etc, at 121 Hudson St and exchange your ShuGo ticket for a Shuswap Theatre ticket. Re-Market is open Tuesday to Friday 10-5 pm, and Saturday 10-4 pm. If you miss this step, you do not have a ticket to the show!
Step 4: Bring your Shuswap Theatre ticket to the performance and enjoy the show.
ShuGo is run by the Shuswap District Arts Council. For details about the ShuGo program, please call the Arts Council at 250-832=1170 or click here.
---
If you have any questions or issues with online ticket sales, please email tickets@shuswaptheatre.com or call 250-832-4094