Tickets
Please Note:  Online purchasers will notice some changes. Like almost all e-commerce systems you will be asked to create an account before completing your purchase.  If you have purchased online from us before you are likely in the system already.
At the Login screen, enter your email address.
Then click near the bottom of the screen to Reset your password.
If your email address is not in the system then click Sign-up Now.
Drop us an email if you have any feedback or call the number provided if you get stuck.
It is helpful to have an account with us. However, if you don't wish to do that, you can choose Guest Checkout at the login screen and give only your name, email address and phone number (so that we can contact you if necessary). We do not share your personal information with anyone.
If online tickets are sold out you may still be able to purchase seats in Row A from Intwined Fibre Arts. Row A seats are available for able bodied patrons but we hold these back until regular seats are no longer available.
---
Give the Gift of Live Theatre
For those on your gift list who don't need more stuff, why not give them an experience instead? Give the gift of live theatre with a Shuswap Theatre Gift Certificate. You pick the amount and it can be used as partial or full payment for any Shuswap Theatre event which offers online ticket sales (most of them).
The gift certificates have no expiry date and may be redeemed either online, at our ticket agent or at the door. If your purchase does not use up the entire value of the gift certificate, a new certificate will be issued for the difference.

---

Individual Tickets
The Wizard of Oz   (SOLD OUT – Seats only available for Pay What You Can Thursdays . Details…)
Regular Performances

Relaxed Performance, Dec 1
What is this?

Thursdays

Adults  $28
Seniors*  $26
Students  $15
Children*  $10

Adults  $15
Seniors*  $13
Students  $8
Children*  $5

Pay what you can

Cash only at the door
*Seniors are 65+,  Children are 12 & under
Other Mainstage Plays
Regular Performances

Adults  $22
Seniors * $20
Students  $10
Children*  $5

Thursdays

Pay what you can,

Cash only at the door
Everyone entering the theatre requires a ticket and a seat.
---
Season Subscriptions
Save money and guarantee yourself the seat of your choice by purchasing a season subscription. Subscriptions may be purchased on line or at Intwined Fibre Arts. Irregular Subscriptions, where your choice of dates and seats may be different for each show, are available at Intwined Fibre Arts only. Subscriptions will be available as long as there are seats left for all shows.
2019-20 Package Prices
| | | |
| --- | --- | --- |
| Adults | $66 | $53 if Dec 1 Relaxed Performance is included |
| Seniors (65+) | $60 | $47 if Dec 1 Relaxed Performance is included |
---
Online Ticket Sales
Our most convenient option.  Use your credit card to reserve your choice of seats for any of our shows. There is a modest convenience fee for online purchases. You can avoid the fees by purchasing from our ticket agent, Intwined Fibre Arts (see below).
We believe that cost should not be a barrier to enjoying live theatre. Therefore, we offer "Pay What You Can" Thursdays so that everyone can afford to see our plays. No reserved seats on these days and tickets are cash only at the door.
---
Visit Our Ticket Agent
161 Hudson Ave NE   map
Phone: 778-489-1090
Note New Opening Hours:  Monday 10–3, Tuesday 10–5, Thursday: 10–7, Friday 10–5, Saturday 10–3
Closed Wednesday and Sunday
---
About Our New Seating Plan
Since the completion of our Comfy Bottoms program in July 2018, you will notice some changes to our seating plan (click here for the visual chart). Here is a run down:
Row A (front) is made up of removable chairs and is wheelchair accessible. We remove two chairs for every wheelchair/scooter. Row A is not available online. You must purchase them at Intwined Fibre Arts (recommended) or at the door. In case of a sellout we will sell Row A when the others are gone.
The two seats closest to each aisle in Rows B and C are good for people with walkers (one or two steps). 
The back row, K, has an extra two inches of leg room.
The staggering of rows is now uniform for better sight lines.
Our overall capacity has been reduced from 154 to 149.
---
*ShuGo Tickets for Youth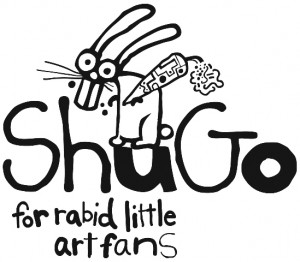 ShuGo is a program run by the Shuswap District Arts Council designed to encourage youth aged 12-21 to purchase tickets for, and attend, live-arts events. ShuGo tickets cost $5. Youth themselves are the ones who need to purchase the ShuGo tickets and make the reservation for the show they would like to see.
There are only 80 ShuGo tickets available for Shuswap Theatre's production of The Wizard of Oz, and like all tickets, they will need to be purchased in advance in order to guarantee a seat.
Step 1: You, the youth attendee, decide which performance you wish to see, and ensure that there are still tickets available (you can check this on the website, or call Intwined Fibre Arts, our ticket agent, at 778 489 1090). We expect sellouts.
Step 2: Come to the Art Gallery at 70 Hudson Street during opening hours and purchase a ShuGo ticket for $5 at the Front Desk. The Gallery is open Tue–Sat from 11 am to 4 pm. The youth attendee must be the one purchasing the ticket, and may purchase up to 2 tickets at a time. Everyone who uses or purchases a ShuGo ticket must be between the ages of 12 and 21, and will be asked for ID.  
Step 3: You walk down the street to Intwined Fibre Arts, at 161 Hudson St and exchange your ShuGo ticket for a Wizard of Oz ticket. Intwined Fibre Arts is open Mondays 10-3 pm, Tues 10-5pm, Wed closed, Thurs 10-7 pm, Fri 10-5 pm, and Saturday 10-3 pm. If you miss this step, you don't have a ticket to the show!
Step 4: Bring your Wizard of Oz ticket to Shuswap Theatre on the night of the performance and enjoy the show.
ShuGo is run by the Shuswap District Arts Council. For details about the ShuGo program, please call the Arts Council at 250-832=1170 or click here.
---
If you have any questions or issues with ticket sales, please email tickets@shuswaptheatre.com or call 778-489-1090