Publicity
Our Publicity Team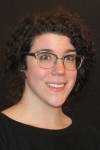 Team Leader – Althea Mongerson
Main contact person between Shuswap Theatre and the media (print, radio, etc.).
Contact person between publicity team and individual productions or events.
Ensures that all relevant publicity information gets to the right platform (print, web, radio etc.)
Ensures that all information given to the public on behalf of Shuswap Theatre is congruent with our mission statement and public image. This includes editing all press releases.
Responsible for giving out Complimentary Season tickets to the Media and notifying all comp holders of each production with a press release and digital poster.
Engages local media to organize articles/photos of each production. This is done in close coordination with producers and directors.
Social Media – Althea Mongerson
Responsible for generating current, relevant posts on the Facebook page and any other social media site that Shuswap Theatre chooses to engage with.
Will be listed on Shuswap Theatre's Facebook page as Administrator along with one other member of the board of directors.
Print Advertisement – Michelle Weisinger (Lakeshore News Editor)
Responsible for placing all paid print advertising on behalf of Shuswap Theatre
Community Calendars – Karen Sansom
Responsible for contacting list of organizations, papers, etc. in our community that publish community calendars.
Responsible for maintaining and growing this list.
Website – Kim MacMillan
The Prompter Newsletter – Susan MacMillan
Graphic Design – Lisa Bennett
Responsible for design of show posters, programmes and advertisements.
---
What to send to your Publicity Team
Putting on a production or event and need print advertisement? Need something posted on Shuswap Theatre Facebook Page or the website? How we organize publicity is changing and we want to let you know! We have split the work into 7 separate positions and appointed a Team Leader, Althea Mongerson, who is responsible for coordinating all media platforms and you, our members! We ask that you include Althea in all requests for publicity by simply copying her on relevant emails or by giving her a call. If possible please provide Althea with a brief Press Release (including times, dates, event/show synopsis, prices) and a digital copy of your events poster. Check carefully that you have included all relevant information. Contact Althea by email or at 250-803-6819.