OZone Festival 2019
Shuswap Theatre is proud to host this year's Theatre BC Okanagan Zone Drama Festival. Theatre groups from up and down the valley will be presenting seven plays in seven nights on our stage May 17–24. This is a wonderful opportunity for local audiences to see many fine productions in one week and it's a great learning experience for cast, crew and audience alike. Our theme this year is Backstage Heroes and we will be celebrating the myriad of people the audience never sees but who are essential to work the magic of theatre  – the designers, technical operators, stage managers and crew – not to mention the friendly Front of House volunteers, publicists and all the rest. Buy a multi-play package and save.
The adjudicator for the festival will be James Fagan Tait. He will present a brief public adjudication immediately after each play and then a more thorough adjudication the next morning at a two-hour "coffee critique", coffee and goodies supplied. The week concludes on Friday night with a banquet and an Oscars style awards ceremony. The adjudicator must select the Best Production to perform at the provincial festival, Destination Mainstage, which will be in Port Alberni this year July 5–13. 
The Plays
Lend Me a Tenor

by Ken Ludwig

Directed by Julia Body

Shuswap Theatre
Salmon Arm

It is 1934 and Saunders, the general manager of the Cleveland Grand Opera Company, is primed to welcome world-famous Tito Merelli, known as Il Stupendo, the greatest tenor of his generation, to appear for one night only as Pagliacci. The star arrives late and, through a hilarious series of mishaps, is given a double dose of tranquilizers and passes out. His pulse is so low that Saunders believes he's dead.

In a frantic attempt to salvage the evening, Saunders persuades his assistant, Max, to get into Morelli's costume and fool the audience into thinking he's Il Stupendo. Max succeeds admirably, but Morelli awakes and gets ready to perform. Now two Pagliacci's are running around in costume and two women are running around in lingerie, each thinking she is with Il Stupendo. A sensation on Broadway and in London's West End, this madcap, screwball comedy is guaranteed to leave audiences teary-eyed with laughter.

Presented by special arrangement with Samuel French Inc.

Friday May 17
7:30 pm

 

 

Late Company

by Jordan Tannahill

Directed by
Brian Haigh

One year after the suicide of their teenage son Joel, Debora and Michael Shaun-Hastings sit down to dinner with their son's bully and his parents. Closure is on the menu, but accusations are the main course as everyone takes a turn in the hot seat for their real or imagined part in the tragedy. Blame shifts over the course of the evening from one person to the next, and questions are raised that no one is prepared to answer.

Saturday May 18
7:30 pm

Too Much Light Makes the Baby Go Blind


by Greg Allen

Directed by Rob Mason-Brown

Fred Skeleton Theatre
Kelowna 

Too Much Light Makes the Baby Go Blind opened in 1988 and is still playing today, making it the longest-running show in Chicago history. It is a highly entertaining ensemble experiment in presenting "30 Plays in 60 Minutes." The two-minute plays are performed in random order with an interactive audience. An onstage 60-minute timer keeps everyone honest.

May be adult themes.

Sunday, May 19
7:30 pm




by William Shakespeare

Directed by
Matt Brown

Powerhouse Theatre
Vernon 

Violent ambition shatters medieval Scotland in this mesmerizing tale of tyranny, dark magic and murder. Witness for yourself the play whose very name is said to carry a curse that dares everyone involved to survive its haunting — audiences and theatres alike. Known by the name that is safely spoken aloud, "The Scottish Play" draws you inescapably into the story of the undoing of its notorious characters. Experience first hand the terror that comes when unlocking this old masterpiece's chilling study of power and corruption (which has never been more relevant). "Something wicked this way comes."

Monday, May 20
7:30 pm

 Sadie Flynn Comes to Big Oak

by Norm Foster

Directed by
Kim Sinclair

Asparagus Theatre
Armstrong

This delightfully funny play takes place in Millie's Cabin, a small café and the hub of the rural community of Big Oak. It begins with the arrival of Sadie Flynn , newly released from prison for murdering her husband. Hilarity and intrigue (and gossip) ensue as the Café owner, his friend/business partner and the other locals get to know Sadie and try to make sense of the increasing number of odd occurrences since her arrival. Norm Foster effortlessly captures the atmosphere of life in a small Canadian town.

Contains mature themes and may not be suitable for persons under 14 years of age.

Tuesday, May 21
7:30 pm

Lawrence and Holloman

By Morris Panych

Directed by 
Trevor Leigh

South Okanagan Players
Oliver

This is the dark and twisted story of a cynical and suicidal accounting clerk (Holloman) who gets taken under the wing of a happy-go-lucky, ever-optimistic suit salesman (Lawrence). Lawrence the optimist tries to teach Holloman the pessimist how to live happily and remain positive, until his own good luck starts to turn. 

Lawrence's fiancee dumps him, his car is demolished, his dog goes missing, he loses his job, and his apartment is burned to the ground… and that's just the beginning! Is happiness determined by our outlook on life? Or can our destiny be changed by another?  

​The play is written by Vancouver's own two-time Governor General Award winning writer Morris Panych.

Warning: Strong language, gunfire

Lawrence and Holloman is staged by arrangement with Pam Winter, Gary Goddard Agency, www.garygoddardagency.com. 

Wednesday, May 22
7:30 pm

 

House on the Cliff

by George Baston

Directed by
Dayton M. Wales

Crimson Tine Theatre
Princeton 

A sudden, violent accident (or was it murder?) begins this suspenseful tale of an old house with a checkered past. Once one of the last stops on the underground railway during the civil war, the house sits atop a steep cliff overlooking a lake reputed to be haunted. A colourful cast of characters lead us to the chilling and unexpected climax.

Produced by special arrangement with Samuel French.

Thursday May 23
7:30 pm

Awards Banquet
and Dance

Join us for good food and drink as we celebrate the wonders of live theatre and recognize the excellence in our midst. Then boogie! $30/person.

St Joseph's Roman Catholic Church
90 1st Street SE, Salmon Arm
map

Friday, May 24
Drinks at 5:30 pm
Dinner 6 pm
Awards approx 7 pm
Dancing afterward
Workshop: Developing Your Character's Physicality
Friday, May 24, 1:30 pm on the stage
Led by Astrid Varnes
Use your your whole body to bring your character to life! In this two-hour participatory workshop, actors will learn how to connect to their bodies and develop their physicality so they can express their character using their whole selves. Cost is $10 payable in cash at the beginning of the workshop. Please sign up in the lobby during the week. Wear comfortable clothing suitable for movement.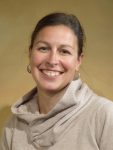 Astrid Varnes is a professional theatre artist living in beautiful Salmon Arm, BC. She holds a BFA in Political Science/Acting from the University of British Columbia and an MA in Applied Theatre from the University of Victoria. As an actor, Astrid has performed in schools across British Columbia and taught acting workshops throughout the Lower Mainland. As an applied theatre practitioner, she has worked with high school students and seniors alike, in both French and English. She approaches the work using physicality, intellect and play, and loves sharing her passion for theatre with others.
Accommodations
The Comfort Inn is fully booked for different event, but if they have any cancelations, they will give give the corporate rate to festival goers. Other hotels have not confirmed a discount for us but it's always good to to request the corporate rate and say you're attending the OZone Festival at Shuswap Theatre. 
For a complete listing of available accommodation go to the Tourism Shuswap website.