March Prompter Now Out
Posted on February 28, 2014 in General News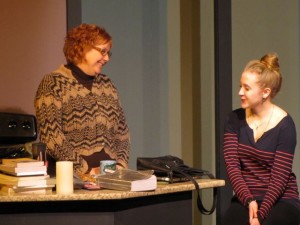 The newest edition of our newsletter The Prompter, is now available here. Read about:
Our current show Distracted which has been getting some great reviews!
Our upcoming production of The Complete Works of Shakespeare (abridged), an hilarious take off on all things Shakespearean.
Laughing Gas Improv's upcoming Theatre Sports Competition – the same troupe, but this time competing for the audience's favour.
A Seniors Theatre Workshop
Several volunteer opportunities
…and more.
Find the newest edition as well as past editions here.