Chris Harris: A Photographer's Journey
A Photographer's Journey: from photo-journalist to visual artist
A Fundraiser for Operation Facelift
To help us reach our fundraising goal for Operation Facelift, we have invited Chris Harris, a professional photo-journalist, naturalist and narrative photographer from the Cariboo  Chilcotin, to do a public presentation at the theatre. 
Saturday, March 25 at 2:00–4:00 pm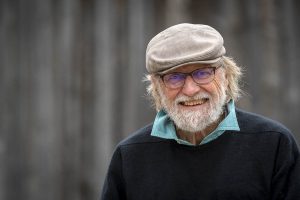 Now retired from a career of wilderness guiding, pioneering outdoor adventure tourism and teaching, Chris has been one of this country's foremost and respected photographers. He dedicates his photography to bringing awareness and reverence to the value of nature, biodiversity and the beauty of his home region.  Chris' work has been featured in many magazines, including Canadian Geographic and National Geographic. Thirteen books of Chris' works have been published which will be available for sale and signing.
Chris is highly sought-after and delivers an amazingly memorable presentation. For photographers, lovers of the natural world, and those passionate about art, this presentation, with music, images and heartfelt narrative, is unmatched, and provides the opportunity to discover the vast beauty of the Cariboo Chilcotin Coast region.
We invite you to join us for Chris' inspiring and enthusiastic presentation!
The cost for entry is $20 or $10 for students, and you are invited to make an additional donation if you choose to help with our new facelift.
Visit Chris' Website          Event Poster
For further information, contact Darrel Warman.
Some samples of Chris' Work